Watch for the 2018 Hingham Summer Sidewalk Sale
Look for the Sale Prices at the Summer Sidewalk Sale on July 26-28!
Pair of Chinoiserie Arm Chairs from Made Goods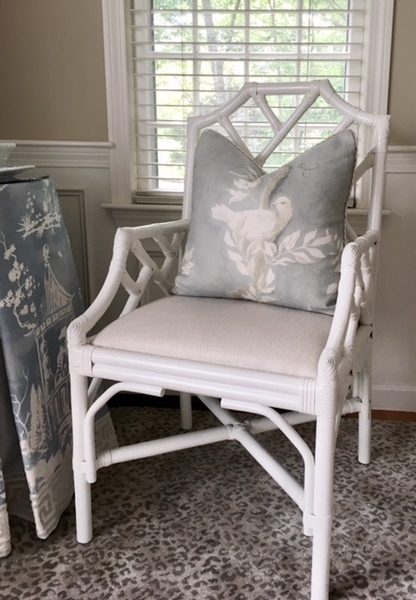 Pair of high-end
chinoiserie arm chairs
from Made Goods
with
Cowtan & Tout grey linen
and corners hand-wrapped in leather
for a luxurious finish.
Retail price $995/ea.