Spring Break!
Swedish Headboard -Twin Size
Swedish Headboard twin size
Includes upholstered with linen
In-stock in the Hingham MA area
Ready to pick up or have delivered
Country Swedish manufacturer's list price, $4,785
Sale $1950
Custom Coverlet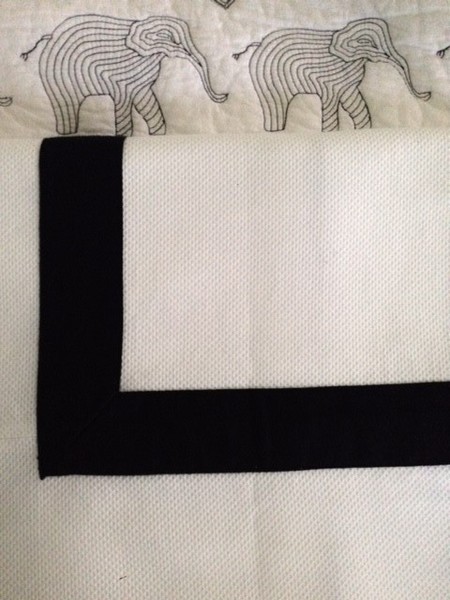 Leontine Linens custom
full/queen size matelasse coverlet
indigo trim & piping
Keeps the bed looking neat and wrinkle-free.
Sale $295
Elephant coverlet discontinued.
Swedish Headboard Twin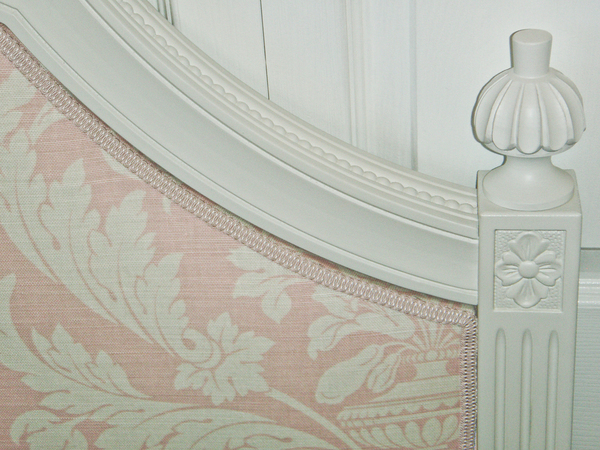 Swedish headboard, twin size
In a white linen fabric
and your choice of a 2nd fabric:
light pink print as shown,
blue and white regatta stripe,
or Quadrille hot pink print
Sale $1850 with choice of 2 fabrics
(orig. $1995 with one fabric)
Window Treatments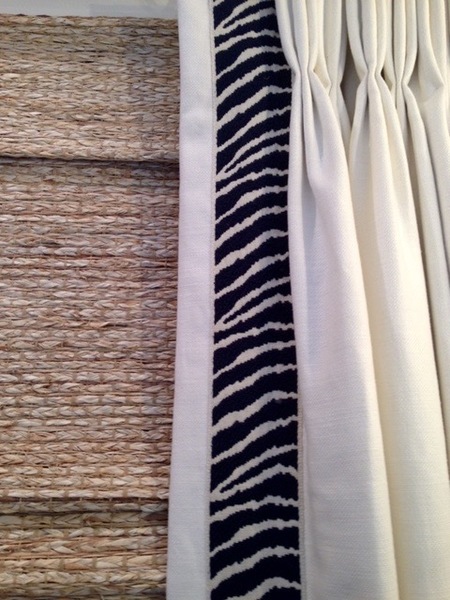 We have a pair of panels available
from a display piece at the shop
In perfect condition
Designer white linen fabric and trim
Width-and-a-half and 95" length
Lined and interlined
Sale $1495 (orig. $2,495)
Zebra Blue-Grey Pillow
Zebra print fabric from Design Center
Blue-grey & white,
Reversible zebra pattern
13" x 18-1/2"
Sale $49 pillow cover
Blues and Grey Striped Pillow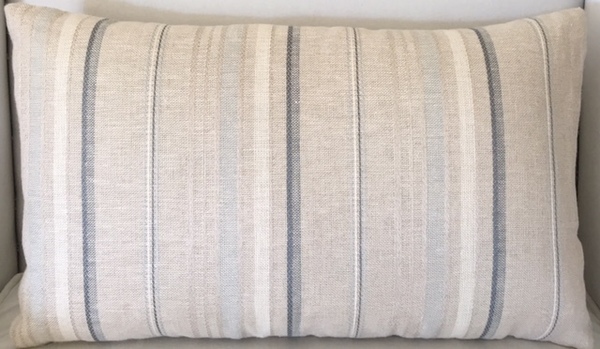 12"x20" linen fabric from a boutique line
Sale $68 pillow cover
Schumacher Pillow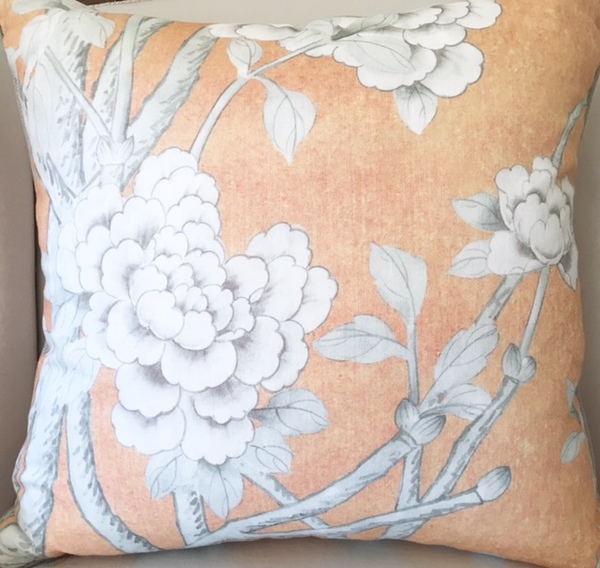 Schumacher Mary McDonald 22" accent pillow
Sale $75 pillow cover

Coral Print in Orange and Coral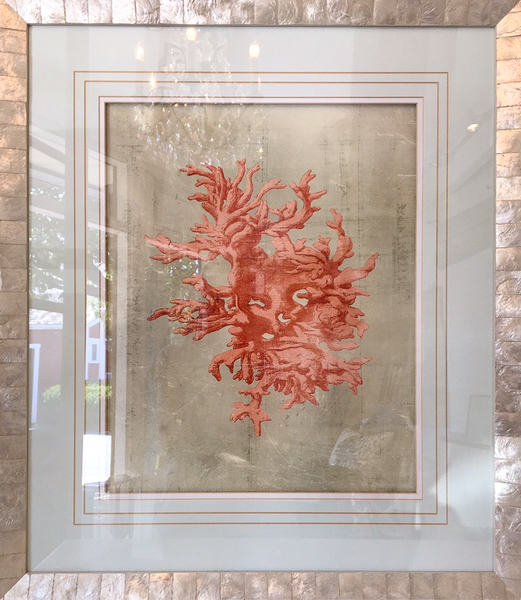 Design Center prints; as shown, coral w/ shades of orange and grey
Matted and framed in a Larson Juhl capriz shell frame (a warm gold)
Sale $695
29.5"H x 25.5"W
John Robshaw Pillow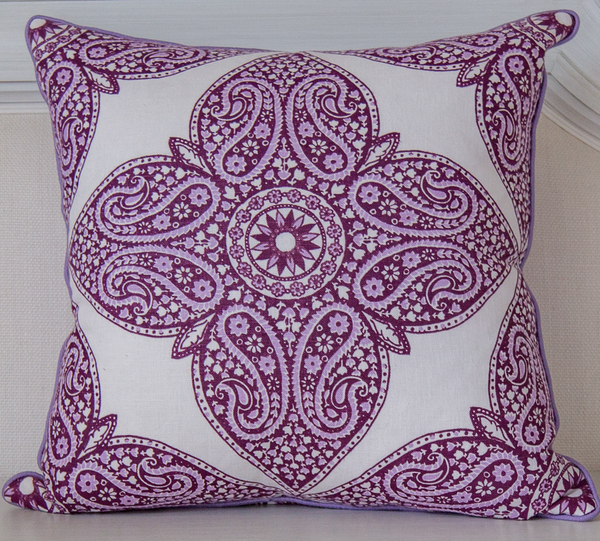 John Robshaw Violet Pillows
We have one John Robshaw accent pillow in stock
Custom 22" square with Samuel & Sons piping
Sale $49 pillow cover
Cabana Pillows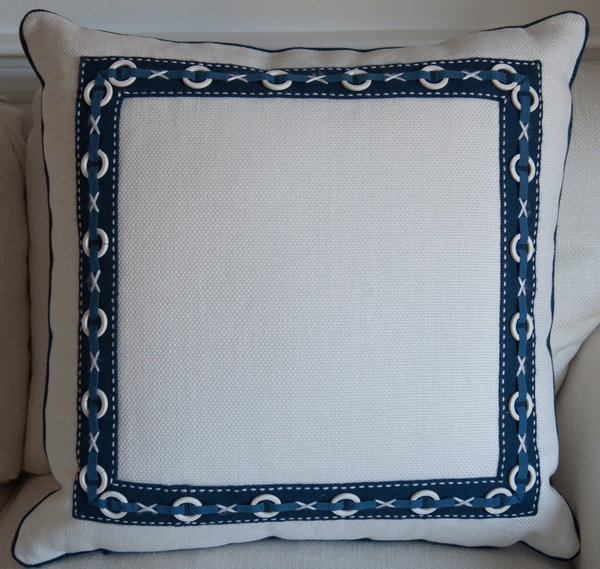 Pair of 22-inch pillows, white with navy cabana trim,
reversible with Mary McDonald design
Sale price $99/each pillow cover, reversible
Rikshaw Sale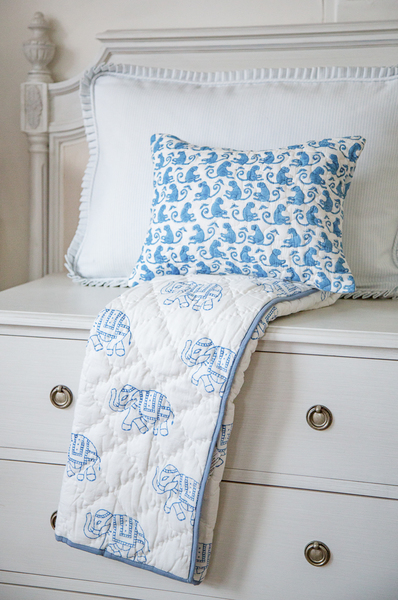 See Rikshaw Nursery Set below.
Call for information about Headboards and Chests
Rikshaw Play Blanket
Taj Elephants and Monkeys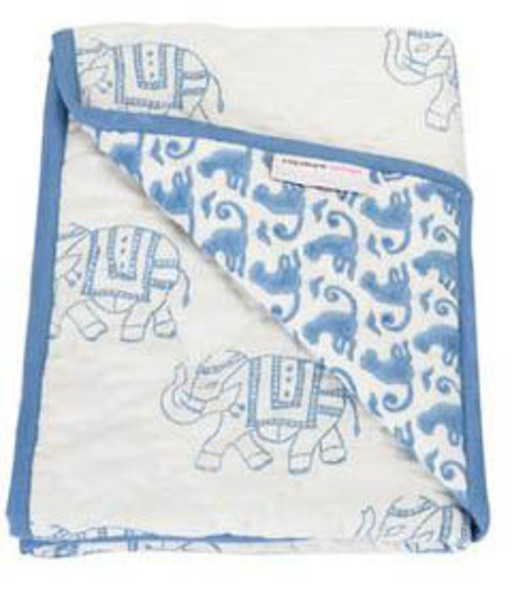 Set includes Play Blanket, Pillow Sham,
and Pillow Insert (insert not included if purchased thru Rikshaw)
Available in Pink or Blue, 30" x 40"
Sale price for the Set $98 (retail price $120)